ALBERTA, BRITISH COLUMBIA & SASKATCHEWAN TRUCKING
OLACO INC - A Tradition Of Excellence
Olaco Inc. is a western Canadian trucking company. We provide trucking, hauling, and transport service throughout Alberta, British Columbia & Saskatchewan.
We specialize in all facets of heavy hauling: heavy equipment, farm equipment, oilfield, winch tractor, towing air drill, pilot car, hot shot services, frac sand hauling, oversize load hauling and long haul services.
We take pride in our employees, because they take pride in giving our customers superior quality trucking services from start to finish. Everything we do is fully customizable. We will work hard to accommodate your trucking requirements.
READ MORE
YOUR TRUCKING CHOICE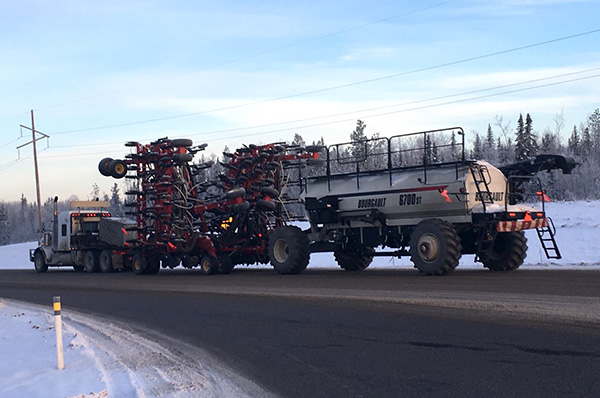 With nearly two decades of trucking experience in Alberta and Saskatchewan, the Olaco team understands the transportation and hauling needs of western Canada. We have the best equipment to haul your equipment and heavy haul loads. Farm equipment hauling, oilfield hauling, frac sand, oversize load, pilot cars, hot shot, and long hauling – Olaco Inc. has what it takes to give you superior trucking service.
We Are Creative
We Are Honest And Dependable
We Are Professional
Not sure which transport solution fits your needs?